Give your employees more. Western at Work is another way to show your employees you care — especially when it comes to their financial wellness.
Through a special offering of products and services, they can spend less on fees and features and save more for whatever matters to them. And it's available at no additional cost to you.
Real benefits for your team.
With this program, your employees get:
VIP Checking account, without a monthly minimum balance requirement*
Automatic reimbursements on ATM fees**
10 free gift cards per year
Free identity theft protection, up to $5,000
No processing fee and discounted rates on consumer loans***
No processing fee on home equity loans***
Up to $500 off mortgage closing costs (on a purchase or refinance)****
10% annual discount on safe deposit boxes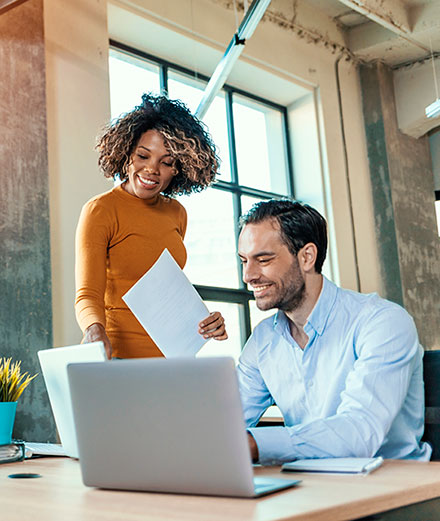 We're an extension of your team.
Talk to one of our business bankers today for more information.
Contact our team