High-Balance Deposit Accounts
Get full FDIC insurance protection for your deposits over $250,000.
Protect your hard-earned money while enjoying the personalized service and support you always receive from Western State Bank. For balances higher than the $250,000 FDIC limit, we offer*:
Certificate of Deposit Account Registry (CDARS®)
Insured Cash Service (ICS®)
Using these programs lets you easily secure your funds in multiple FDIC-insured accounts with participating financial institutions, while still working directly with Western. That means you get the peace of mind you want with the excellent service you deserve.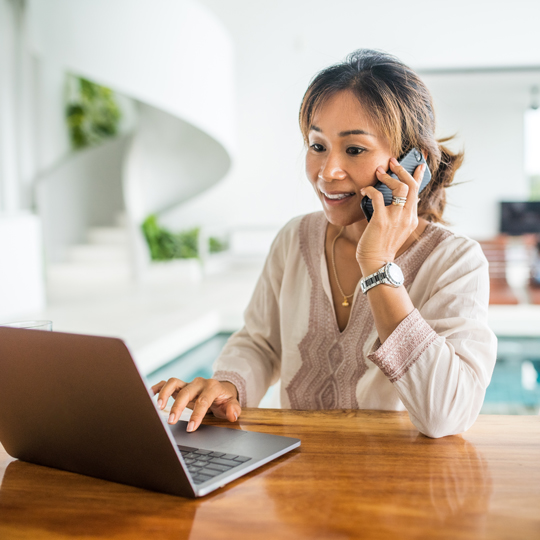 How it works
Western State Bank is part of the IntraFi® network of banks, which is why we're able to offer these programs.
If you have an account with a balance over $250,000, these programs allow you to:
Divide your funds into amounts that meet or are lower than the $250,000 FDIC limit
Take full advantage of FDIC insurance across all of your funds

Receive only one statement

Continue to work with Western as your primary bank
About CDARS®
CDs: Place funds into CDs
Reinvesting: Enjoy the option to reinvest funds
Earnings: Earn one rate for each CD maturity
Maturity: Choose from term options (ranging from four weeks to three years) that meet your liquidity needs
About ICS®
Account Options: Place funds into checking, savings, or money market accounts
Interest and deposits: Earn interest on your funds and enjoy unlimited deposits without a minimum balance requirement
Additional Benefits
Convenience: Whether you open an ICS® or CDARS® account, you work with Western directly. You skip the hassle of working with multiple banks to open different accounts.
Full insurance coverage: You can rest assured knowing your funds have full FDIC insurance coverage from the network of banks.
Information privacy: Both of these programs comply with all FDIC requirements. Your confidential information is not shared with the ICS® and CDARS® bank network. 
Account security: With either an ICS® or CDARS® account, your funds are only deposited in FDIC-insured banks. Your chosen bank will serve as the custodian of your deposits.
Learn more from IntraFi®
Watch this short video from IntraFi® to learn more about how these products work.
Enjoy access to millions in FDIC insurance protection for your funds.
Get started with ICS® or CDARS® today.
Contact Us