You've gone above and beyond for our country. Join a program built for customers just like you.
Freedom Banking is designed for individuals who serve (or have served) in any branch of the United States military. It's our way to thank and recognize those who have given so much.
Program benefits
Among other benefits, Freedom Banking offers you*:
VIP Checking account, without a monthly minimum balance requirement
Automatic reimbursements on ATM fees
Up to $500 off mortgage closing costs (on a purchase or refinance)
Discounted rates and no processing fee on consumer loans
No processing fee on home equity loans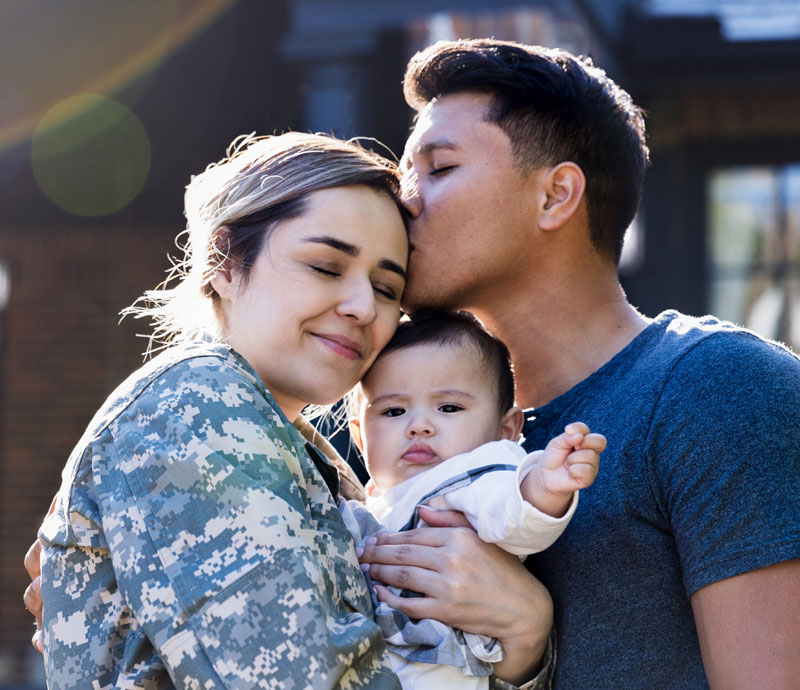 Recognizing our Hometown Heroes.
Hometown Heroes is another program for individuals who serve our communities. It's one way we show our appreciation for those who work in a variety of impactful fields, including the military.
Learn More
See what it's like to choose a bank focused on you.
Get in touch with our team for more information.
Contact Us Today