Western State Bank in Casa Grande
You'll feel right at home with Western State Bank. We have something for you ⁠— whether you've lived in Casa Grande for years, or you're a seasonal resident.
Our active Lil' Buckaroo Savings Club teaches kids about savings and puts on family-friendly events throughout the year. Our growing Good Neighbor Club offers excellent account benefits and exclusive events for members ages 50 or better.
And when you choose Western, you choose a bank that focuses on community. We're proud to be part of Casa Grande and show our support in a number of ways. You may spot our team members attending Casa Grande Union High School or Vista Grande High School events, supporting the Casa Grande Chamber of Commerce, sponsoring events at Palm Creek Golf & RV Resort or Robson Ranch, and more.
We're also proud to be recognized as one of the top 3 banks and credit unions in the Greatest of the Grande contest in 2019 and 2020, and as Best Bank in the contest in 2021 and 2022.
Meet Our Team
Location Details
Address
1412 E Florence Blvd.
Casa Grande, AZ 85122
Monday-Friday
Drive up: 8:30 a.m. - 6 p.m.
Lobby: 8:30 a.m. - 6 p.m.
Saturday
Drive up: Closed
Lobby: Closed
Imelda Marquez, AVP/Retail Banking Manager
Imelda is our Retail Banking Manager in Casa Grande. She has over 15 years of experience in the banking industry. When you ask her what she enjoys about working in banking, she's quick to tell you she loves building lasting relationships with her customers.
And that's true of the entire Western team in Casa Grande. Imelda says that her team members exemplify Western's core values each and every day, and work hard to make sure customers feel valued.
Imelda also loves being part of and involved in the community as a whole. "With the opportunity to be heavily involved in local organizations and nonprofits here, and the size and type of community, I know Casa Grande is the right place to be," says Imelda.
Contact Imelda
Options to fit your needs.
Your banking needs are as unique as you are. That's why we offer a variety of options for personal and business banking.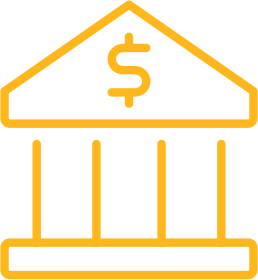 Founded in 1902

Five Star Superior Rating by Bauer Financial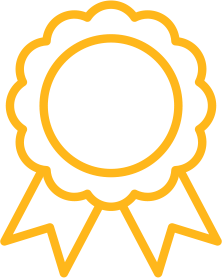 Recognized as a Best Regional Bank
What's different about Western?
We're a refreshing alternative to big-bank attitudes, policies, and service. You'll appreciate our welcoming and convenient locations, our fast service (both online and in our banks), and our competitive rates.
See the Western Difference
Meet our Casa Grande team.